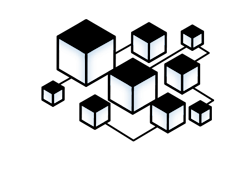 BLOCKCHAIN
Competitive Edge Technology is the world leader in bringing an integrated workforce data management blockchain technology platform to the HR community. Blockchain is not a product - it is an architecture. To be successful blockchain must deliver three essential features. Standardisation, integration and trust.
The ultra-secure capabilities of blockchain technology are well known. The Trusted Global Network for HR data is built on a permissioned blockchain and membership is by invitation only. CET is forming a Governance Committee to oversee the design of membership rules and ensure the integrity, ethics and data privacy principles applied to membership rules. CET provides the blockchain administrative services to companies to on-board and maintain HR data ready to pass ownership to employees or members of the company's workforce. For more information contact blockchain@cet-hr.com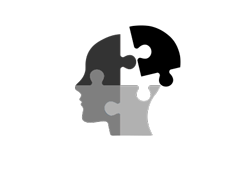 MICROSERVICES
As individuals take ownership of their data on the blockchain side during 2019, expect to see a new integrated generation of HR technology emerge and an HR Apps Store for company side business plug in applications.
CET has developed a standardised catalogue for interchangeable components, applying the principles of microservices, and a Code Store to support custom development where a suitable off-the-shelf component is not available. More information at HR Microservices.com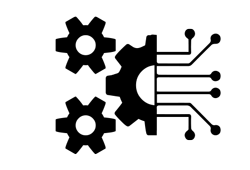 INTEGRATION
CET developed the first HR database on the Salesforce.com Lightning platform that integrates with the IBM hyperledger Fabric blockchain platform. Data may be extracted from current HR legacy systems, cleansed and then transferred to the blockchain environment using CET's patented process, or fully integrated with bi-directional integrated capability. Employee data may be updated in either environment and kept in sync with the company's current HRMS.
John Macy: Founder & MD: An advocate for blockchain and microservices technology, he has written books and articles on the subject and has presented at events around the world explaining the benefits that can be delivered through the technology.
He is currently a member of two working groups within the ISO/TC 307 Blockchain and Electronic Distributed Ledger Technologies standard and is a participant in a working group for the Minister for Industry, Science and Technology's National Blockchain Roadmap. He has participated in panels discussing the role of blockchain in HR with members of Parliamentary Friends of Blockchain, a bipartisan political group.
He is a Life Fellow of the Australian Human Resource Institute, an award recognising his contribution to the HR community over many years, and a member of AHRI's Hall of Fame.
He was Manager Information and Systems during a 25 year career with Qantas Airways and participated in the design and implementation of a global HRIS. His career at Qantas, holding senior positions in HR, gave him an understanding and experience within the HR business practice that very few other HR technology consultants can claim
Antonio Cerqueira is CET's Principal Investor (CET is the owner of HR Microservices). One of Australia's most astute businessmen, Antonio Cerqueira, has chosen to invest in the future of enterprise blockchain. Mr. Cerqueira has a track record for taking small companies and making them into major players in their industry.
He is best known for his role in founding the Oporto business with operations throughout Australia. To quote Mr. Cerqueira, "Success in business is knowing your customer and what is important to them. In today's world of social media and data touching every aspect of our lives, people want ownership of their private and professional data and that is where blockchain ticks all the boxes". He also warns, "Technology is maturing so rapidly that business needs the right deployment model to keep abreast. You need to consider all options, including franchising your IP and attracting investors with the same vision".
Patrick Macy has been the Chief Digital Designer of the CET group since the inception in 1994. His web design business (www.patmacmedia.com.au) has many high profile Australian clients.
He has balanced his early tennis career with coaching at centres like White City. He maintains his interest in tennis globally and has played on the ATP circuit overseas as well as visiting Wimbledon on several occasions.
He has a great network of friends and clients across many different industries and social fields
He is an accomplished artist and has held several exhibitions of his work. He brings his creative talent to everything he does and social media has given him an opportunity to explore numerous avenues.
Rodrigo Cerqueira: Chief Financial Advisor: Rodrigo's professional journey began in 2014 upon graduating from the University of New South Wales with a Bachelor of Commerce, majoring in Accounting and Finance, and has since been admitted into the Institute of Chartered Accountants. Over the years, he has worked closely within Business Advisory across all aspects of tax compliance including income tax, GST and FBT, choosing to specialise particularly within SME's. Outside of this, Rodrigo's expertise extends to business valuations, acquisition & restructures, preparing clients for a sale and consulting services on business development and growth. A desire to specialise his knowledge within the Media & Marketing industry lead to a secondment opportunity in London's West End. Now returning to Sydney, Rodrigo aims to bring the knowledge and valuable insights gained overseas to help service his local portfolio
Terence Fernandes, from Olimat Designs Pty Ltd, began working with CET on their HR Blockchain project in 2018 and has been the Chief Technology Advisor to the project.
Terence has worked in the USA and for companies such as IBM.
He is the lead researcher into the right technologies for blockchain and microservices platforms and has in depth knowledge of Hyperledger Fabric, AWS, Cognito and now OpenShift, as well as other non-blockchain related technologies.
He has become an integration specialist working with the Salesforce.com Lightning product and associated authentication protocols.